Wednesday, May 5, 2010
My favorite time of the year!! This red carpet is WAY better than the Oscars.
Sienna Miller
She is adorable. I love it all! Dress, shoes, hair, make-up. Perfection.
Anne Hathaway
So pretty and dreamy. Perfect for the event.
Kristen Bell
I'm not in love with it. But, it works.
Malin Akerman
Eek! I don't like it at all. Yes, she did take a risk and I respect that but, it looks trashy to me.
I like her hair and make-up though.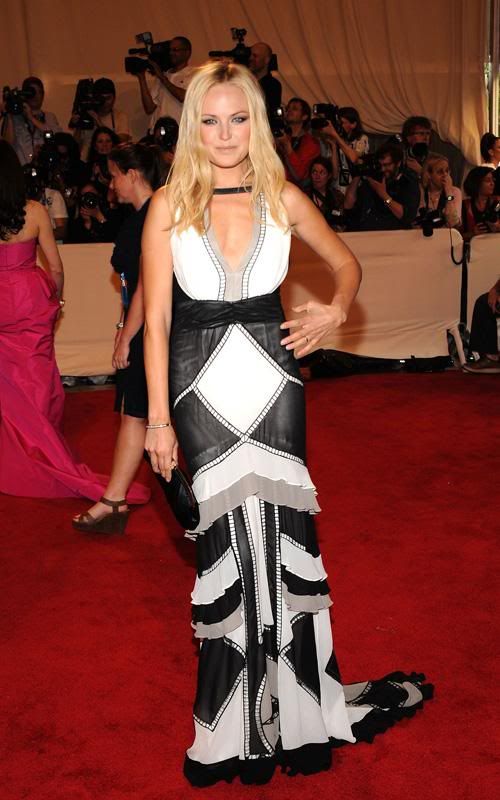 Diane Kruger
Didn't Ashley Olsen already wear this dress?
Zoe Saldana
Gorgeous! Simple and classic. I love a one shoulder dress.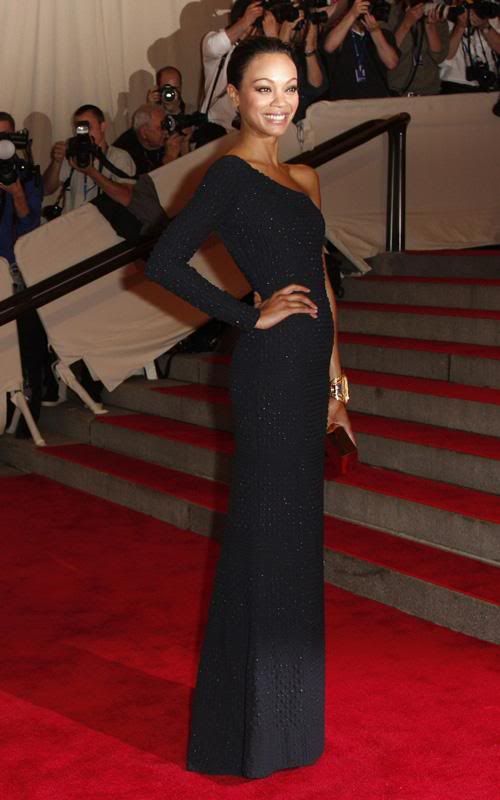 Carey Mulligan
Terrible. It's not nearly dressy enough for the event. Those shoes aren't doing much for her Cankles either.
Kate Bosworth
Love the whole look! Especially her hair!
Chloe Sevingny
I love this. Its unique. Something most of these other actresses wouldn't dare try.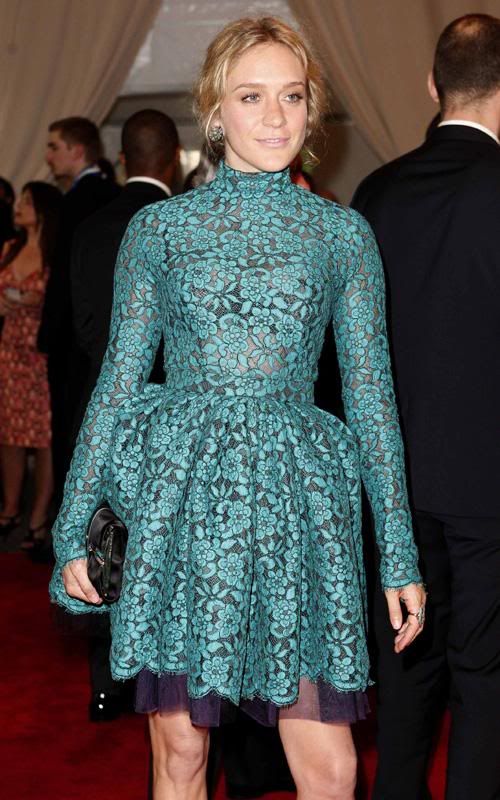 Emma Watson
Perfection. Very high slit for such a young lady though...
Rachel Bilson
I expected more from you Bilson. Its pretty. Just not dressy enough to me. This is a formal event right??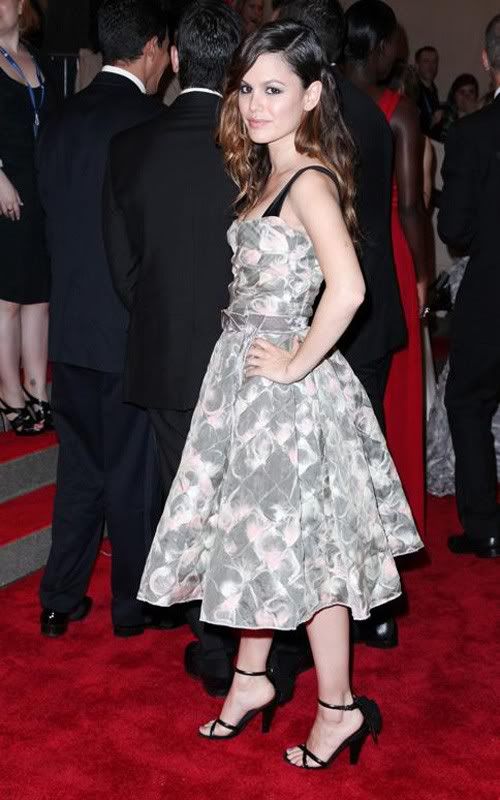 Katy Perry
Is she for real? Ridiculous.
Jessica Szhor
This is what I would have worn. My favorite!
Ivanka Trump
Not good.
Jessica Alba
Wow! She has been killer on the red carpet lately.
Eva Longoria
Seen this a million times. Get over yourself Eva. The whole look is so cheesy.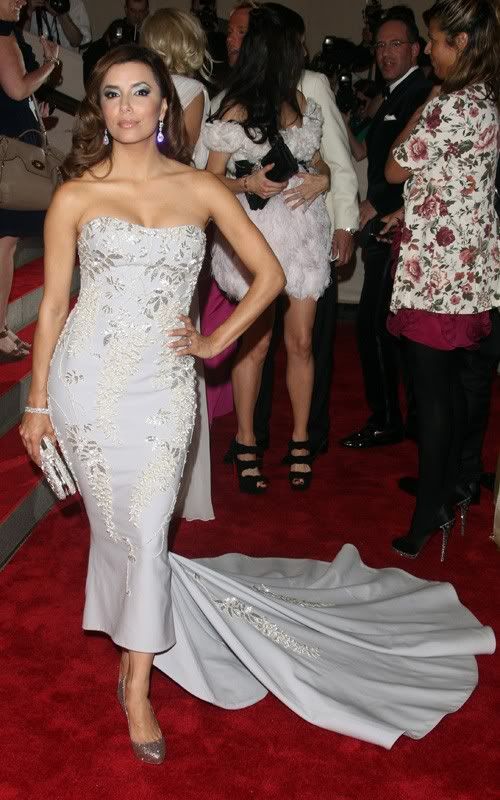 Maggie Gyllenhaal
My second favorite!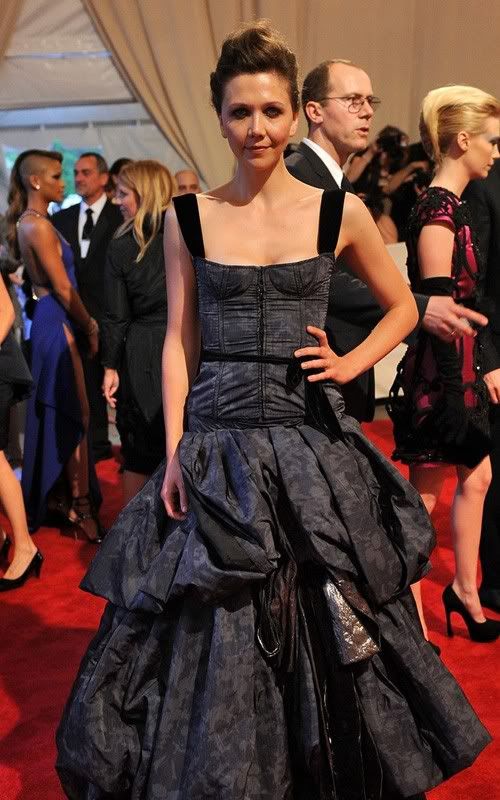 Tina Fey
Bad Choice. I love her and all but why is she at this event. I do not consider her one of the fashion elite...
Thandie Newton
She sure knows how to pose. The dress is gorgeous!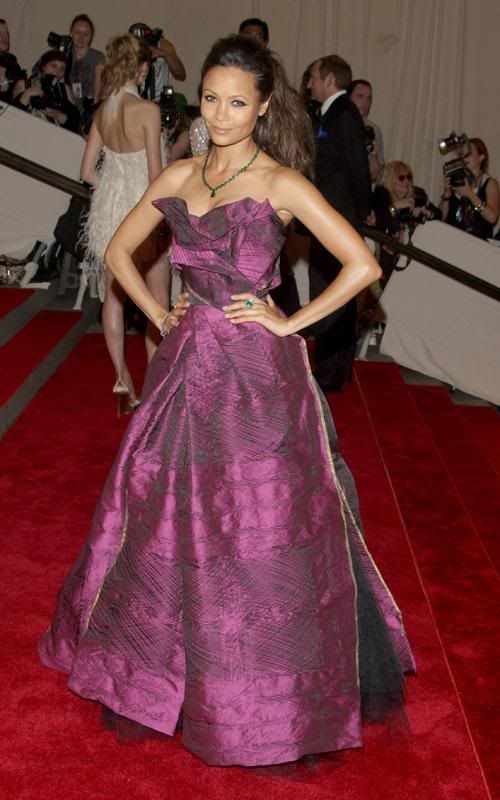 Last but, not least. Boobs McGee showed up.
How do you even get your tits to do this?
Posted by

Jenny
at 5/05/2010
2 comments